The Hong Kong Canada Business Association leads a Canadian delegation to Hong Kong each year where attendees are invited to participate in business matching, sharing of market intel and business networking.
Check out the Federation  website for more information and registration. 
If you have any questions or would like advice tailoring a program to best suit your business objectives, contact nationaled@hkcba.com.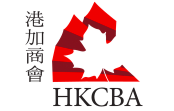 Congratulations are in order!
Every year, The Hong Kong Business Associations Worldwide recognizes Hong Kong Associations around the world with a series of awards. 
At the 2023 awards ceremony, HKCBA Toronto and HKCBA National were awarded the Best Initiative Award for the 2022 National Conference!
HKCBA Calgary was also presented with three awards!  They brought home the Young Member Development Award, with their unique scholarship program, the Best Start Up Award for Neuraura Biotech Inc and the Membership Percentage Increase Award for 2023.